01 - HD2 Introduction
Last updated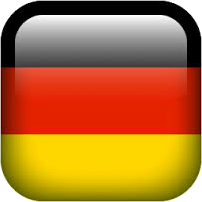 VBOX Video HD2 is a dual camera, 1080p, 30 or 60 fps video system including 10 Hz GPS data-logging and a live graphical overlay. The HD2 is compatible with OLED systems, as well as Racelogic modules, such as the Micro Input Module and Mini Input Module.
An HDMI variant is available which enables streaming of real-time video from the HD2 to an HDMI compatible monitor, recorder or streaming device.

The HD2 works straight out of the box with no need for configuration. Click here for a step by step quick start guide.
Included on the SD card are two software programs:
VBOX Video Software allows you to configure and customise all areas of your VBOX Video system.
Circuit Tools Software can be used to analyse video and data files, allowing customers to shave seconds off lap times in a single session.
Both of these software programs can be downloaded from here.
VBOX Video Registration
So that Racelogic can continue to provide you with notification of the latest software releases, firmware upgrades and to offer technical support, please register your VBOX Video.
Please register your unit here
Software Installation
Software installers for both Circuit Tools and VBOX Video Setup are both found on the SD card included with the HD2.
To install the software, insert the SD card into the SD card reader of your computer or download the software from the above link. Double click the setup.exe file and follow the steps until the software is successfully installed.
IMPORTANT – Microsoft Windows 7 SP1 and VBOX Video HD2 Firmware version V1.3.72 or newer is required
Terminology
Throughout this guide we will be referring to the following:
Scenes
A Scene is the setup file ('.VVHSN' file) which defines the layout of the graphical overlay and sets the system parameters such as logging conditions, CAN channels, lap-timing information etc. There is a default scene included within the HD2 firmware - shown in the image below. This will always remain stored on the units memory and can be loaded at any time using a OLED display.

This default scene has a speed gauge, g-ball, on screen laptiming elements and a track map all included, allowing the unit to be used straight out of the box at any circuit in our database - there is no need to change anything.

If you would like to quickly create a different simplistic scene without using Setup Software, an Online Scene Wizard is available, which enables you to quickly choose from a selection of template designs containing the elements included within the default scene. You can select specific car parameters from our CAN database and also add your own logo. The scene can then be uploaded on to the unit by saving to an SD card and inserting into the powered VBOX.


Instructions on how to use the Online Scene Wizard can be found here.

As well as having the ability to adjust settings within the HD2 unit, VBOX Video Setup Software provides full graphical overlay user configurability. For example, you can create custom dials (Windows, macOS), choose how large/ where you would like your logo (Windows, macOS) to be and also change where the second camera is located (Windows, macOS).
Elements
These are graphical items in the scene, such as gauges, text, picture-in-picture, bar graphs, track maps etc.
What's included in the kit
The standard inventory and optional extras available for the VBOX Video HD2 are listed below.
VBOX Video HD2 Standard Inventory
Description
Quantity
Product Code

VBOX Video HD2 Unit

1

VBVDHD2

VBOX Video 1080p Camera (3 m), IP65 Rated

1 or 2 (dependent on package)

RLACS222

Mono Microphone (2.5 m)

1

RLACS221

Lightweight Windscreen Suction Mount

2

RLACS287

Cigar Plug Power Supply (2 m)

1

RLCAB010LE

GPS/GLONASS/Galileo Low Profile Antenna (3 m)

1
RLACS262

32 GB SD Card - Including VBOX Video Software

1

RLACS231

Camera Clamp
2

RLACS269

HDMI cable with locking screws (0.9 m)
(HDMI variant only)
1
RLCAB141
VBOX Video HD2 Optional Extras