The main analysis screen can be used in a number of different layouts, the default layout (F4) is shown to the right.
Other layouts such as Full screen Video (F5) can be quickly accessed using the Function keys.
Tip
- To preview a new window layout, press the Shift key followed by any of the hotkeys. For example, use Shift+F11 to preview the trackmap.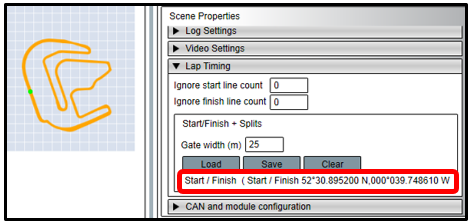 Default Layout (F4)
Resizing the layout
To change the size of the different windows, click and drag the yellow borders surrounding the windows.
Tip
- If you have moved the windows around, you can always double click the Screen Layout buttons to restore them to the default page layout
Double Click to restore layout
Screen Layouts and Hotkeys