Base Station
Last updated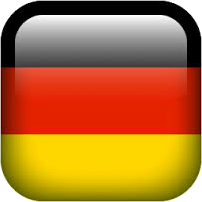 Base Station (RLVBBS5)

The Racelogic DGNSS Base Station is designed to improve positional accuracy of VBOX's and other compatible GPS / GLONASS systems by calculating and transmitting differential correction data. The base station contains a highly accurate survey grade GPS and GLONASS L1/L2 receiver that is connected to a fixed antenna.

When the exact position of the antenna is programmed into, or averaged by the base station, it is able to calculate errors between the real-time GPS position and the fixed point position. The error data is then used to broadcast a differential correction message in RTCM, CMR or proprietary RTK formats using an internal or mast mounted radio modem transmitter.

Roving VBOX's and other compatible systems equipped with a receiving radio telemetry module can then use the local differential correction to provide greatly improved positional accuracies. Depending on the type of base station and roving unit used, position accuracies of up to 2 cm 95 % CEP are available.

The 95 % CEP value refers to the Circular Error Probable. For example, in the case of the RTK enabled base station in conjunction with an RTK enabled VBOX III or VBOX 3i, the GPS position calculated will be within a 2 cm radius of the true position 95 % of the time.

Further details on the Base Station can be found on our website.
This guide provides instructions on how to get started with the Base Station.

This guide provides an overview of the Base Station product features, its basic operation and specifications.

Welcome to the Knowledge Base. Find the most popular, highest rated, and recently updated articles at a glance. Or browse articles by tags or title. If you cannot find the article you are looking for, try the search bar.