05 - Using IMU Integration with VB3i
Last updated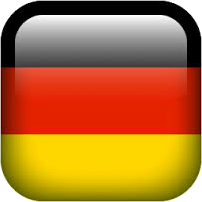 Required equipment
IMU04
VB3i (IMU04 ready)
IMU04
VBOX Tools or VBOX Setup
RLCAB119 – VBOX - IMU connecting cable
RLCAB001 / RLCAB066-2 – VB3i PC connection cable
VBOX Manager (optional)
IMU03
VB3i (works with all VB3i units)
IMU03
VBOX Tools or VBOX Setup
RLCAB005-CS – VBOX - IMU connecting cable
RLCAB001 / RLCAB066-2 – VB3i PC connection cable
VBOX Manager (optional)
Initialisation
When using IMU integration, an initialisation phase is required when the IMU is first connected to the VBOX after being set up. This will be run through automatically after the VBOX has successfully gained satellite lock. When the IMU LED on VB3i front panel has turned a flashing green, the initialisation is complete. Note, if you are using a VB3i-V1, which has no IMU LED, read the LED indicators section below for LED behaviour.
LED Indicators VBOX 3i (V2/V3/V4/V5) and IMU04
| VBOX 3i LED Colour | Description |
| --- | --- |
| Solid Orange | IMU enabled, no IMU connected. |
| Flashing Orange | SAT lock OK. 30 second stationary initialisation in progress. If vehicle moves, LED will continue to flash until 30 seconds stationary completed. |
| Flashing Green | Initialisation complete – movement not yet detected. |
| Solid Green | Movement detected – IMU integration working OK. |
| IMU04 LED Colour | Power | Coms |
| --- | --- | --- |
| Red | Initial boot up phase. | No coms. |
| Orange | Temperature checks. If temperature outside optimum operation range, LED will remain orange. | Using IMU integration, inertial data being sent to host VBOX via RS232. |
| Green | Fully operational. | Inertial data being sent to host system via CAN. |
LED Indicators VBOX 3i (V1)
When the filter is enabled and the IMU is connected, the satellite LED will remain off to act as an indicator for the IMU integration status. Only when the filter is initialised and movement is detected will the SAT LED return to its normal operation.
The user will need to leave 1 minute after powering the VBOX on with the IMU connected before starting to move. This occurs on every power up of the VBOX unit.
LED Indicators IMU03
| IMU03 LED | Colour | Description |
| --- | --- | --- |
| Power | Red | IMU03 / YAW 03 is connected to a live power source. |
| Coms | Blue | Serial or CAN data communications are active. |