ADC03 is an 8-channel 16bit analogue voltage interface for use with Racelogic VBOX, Video VBOX and third party data loggers.
Each channel is electrically isolated and provides bipolar voltage measurement with a DC accuracy of ±1mV.
VBOX Setup software supplied with ADC03 allows scale and offset of the voltage reading for conversion into real data.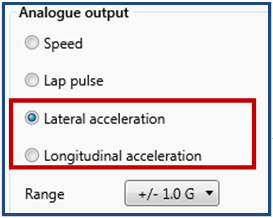 Warning!
Fit an in line 100mA fuse when using +vbatt pin on 25 way connector to power sensors. Failure to do this could result in damage to the ADC03 and VBOX
Key features
Voltage input ±50V
16 Bit Resolution
±1mV DC accuracy
Synchronous sampling of all channels
Bi-polar voltage input
Internal scale + offset for conversion to real data