How does a VBOX use CAN
Last updated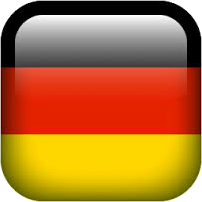 The robust nature of CAN Bus has meant that it has become widely used in industry for carrying measurement data in harsh environments. Because of this, Racelogic adopted CAN Bus as a method for transferring data between the VBOX data loggers and external modules such as the ADC03 and TC8.
The VBOX uses CAN in two ways:
Racelogic CAN Operating Modes
Racelogic Mode
This should be set if a Racelogic module is to be used with a Racelogic VBOX. All CAN parameters are set to work with the Racelogic VBOX CAN protocol.

User Polled CAN Mode
This mode allows a customer to use their own data logging system to poll a Racelogic Module for data. In this way, the output timing of the sensor can be synchronised with other CAN Information. The following parameters are all used and so must be set:

Baud Rate

Extended Identifiers (On or Off)

Request Identifiers

Response Identifiers

Timer (this has no effect in this mode)

Timed CAN Mode
In this mode, the module will send CAN data at intervals determined by the timer value. The following parameters are all used and so must be set:

Baud Rate

Extended Identifiers

Request Identifiers (these have no effect in this mode)

Response Identifiers

Timer (time interval in milliseconds between output data)



See also