VB3i Firmware Upgrade
Last updated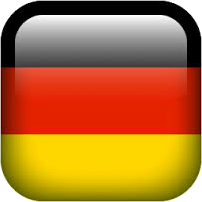 Occasionally Racelogic releases new versions of firmware (internal code) for VBOX 3i products, often to introduce new features. New firmware is loaded into the VBOX 3i using a computer and a CF card.

The latest firmware upgrade file for the VBOX 3i is available from the VBOX Automotive website.

If you need the latest update file, download it from the website and copy it to your CF card.
VBOX 3i V5 Units
IMPORTANT
VBOX 3i V5 units have a newer internal GPS engine. The firmware download listed on the website is for V1 – 4 only, do NOT install this firmware on a V5 unit. If you would like new firmware for a V5 unit, please Contact Support. You can find out which VBOX 3i variant you are using by looking at the silver product sticker.
How to upgrade the firmware
To upgrade the firmware power the VBOX 3i and wait until the box has

fully booted (GREEN PWR LED)

.

Insert the CF card containing the upgrade file.
Once the upgrade is complete the VBOX 3i will beep twice and resume normal operation.
Once the upgrade is complete the upgrade file will be erased.
If the upgrade fails for any reason the upgrade file remains on the card and the VBOX 3i retains the previous version of firmware.

Once the firmware upgrade has completed successfully, the VBOX 3i should be power-cycled before use.