14 - VB3i Voice Tagging
Last updated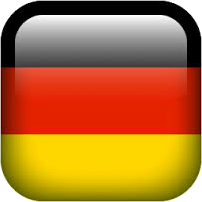 The VBOX 3i has the ability to record audio tags synched with a set GPS timestamp, with an accuracy of 0.5 seconds along with the .vbo data file. Voice notes regarding test conditions or erroneous runs can be recorded, which can be replayed instantly when viewing logged files in the graph facility of the VBOX Tools software.
A .wav file will be recorded onto the CF card along with the normal VBOX data file.
The supplied headset/ microphone includes a switch, which is used to start and stop the recording of an audio tag.
Recording a Sound WAV
Pressing the headset switch once will sound an audible beep, through the headset, to confirm that recording of the .wav file has begun.
Pressing the switch for a second time will then stop recording, this will be confirmed by a second beep through the headset.
If the switch has only been pressed once the VBOX 3i will record for 30 seconds then automatically stop recording.
Replaying Voice Tags in VBOX Tools
When a logged VBOX data file .vbo is loaded into VBOX Tools and displayed in the Graph screen, any associated .wav files will appear in the speed data trace as green circles provided that the logged file is in the same folder as the loaded VBOX data file.

Play the associated .wav file by clicking the Green circle.
Note: If a Red circle is seen on the graph screen in VBOX Tools then the associated WAV file is not present in the same folder as the loaded VBOX data file.