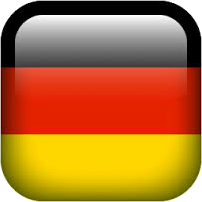 The most common method of Network RTK involves a two-way communication link which allows the roving vehicle to send its position to a service provider that is monitoring satellite observations from several reference stations around a country. The service provider will then calculate the appropriate corrections for the rovers location based on the data from nearby reference stations. This correction information is then returned to the rover in the same RTCM format as is used for a single fixed base station.

Most network RTK systems are internet based and utilise a protocol called NTRIP (Networked Transport of RTCM via Internet Protocol), this requires that the user maintains a constant internet connection in order to receive corrections, normally this is done via a cellular modem or smart phone.

The current VBOX firmware does not support NTRIP directly however cellular modems with built in support are available as are smartphone and desktop applications.

To learn how to connect these devices to use an NTRIP service with a VB3iSLR please click here.

There are several Network RTK providers around the world, popular companies in the UK for example are Topnet Live and SmartNet. These providers can offer a subscription service to Racelogic VB3iSLRTK customers who can then use these corrections directly into their units with the necessary intermediary hardware mentioned above.